Coronavirus Updates and Resources
This is a rapidly evolving situation. This page is updated to track with new developments.


Click the image above to be connected to the Virginia Department of Social Services' page of resources for individuals and businesses. 
If you don't find what you're looking for, please see below. You can always reach out to my office for help (contact information below).
---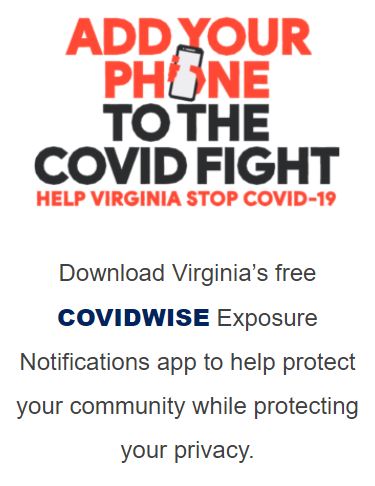 I know this is a difficult time for everyone around the Commonwealth. Hang in there and stay strong.
I am working with local, state, and federal leaders to make sure we are doing everything we can to help every Virginian get through this crisis. 
We will beat this, but it is important that we all work together to stop the spread of the novel coronavirus SARS-CoV-2 (aka COVID-19). 
That starts with following guidance from the Centers for Disease Control and Prevention (CDC) and other public health officials on how to stay safe: 
Practice social distancing: 

Stay home and telework whenever possible. 

Avoid groups of people and close contact within six

feet of others

Wash your hands regularly with soap and water for at least 20 seconds


(Don't forget fingernails, thumbs, and the backs of your hands!)

Cover your coughs and sneezes

Avoid touching your face

Regularly disinfect frequently-touched surfaces

And most importantly, stay home and call your doctor if you are feeling sick
The CDC shares best practices and guidance on their coronavirus website.
For more information about COVID-19 from national and international organizations, see:
Our Office is Here for Constituents
Please do not hesitate to contact the office by:
Calling the district office: 571-234-8481, or 
As my staff when we are not in session consists of only one person (my Chief of Staff Jacob Weinberg), we may not be able to get to you right away.
So please leave a message, including your name and address! 
We do our best to return every call to every constituent who leaves
a message (and needs our help) by the next business day.
(If you do not give your address or if you're not a constituent, we may not be able to return calls as quickly or, sometimes, at all. We still may be able to answer quick and easy questions. So even if you're not a constituent, if you're from Alexandria, Arlington, or Alexandria in Fairfax County and need some help, you can try us.  But if you need help with a concern specific to you – like applying for benefits –  it's best if you go through your own senator or delegate.) 
I am still hosting my monthly meetups, though digitally for the time being. 
The Federal Response
The Federal government's page detailing the federal response can be found by clicking here. On April 28, President Donald Trump signed an executive order under the Defense Production Act to compel meat processing plants to remain open amid the coronavirus pandemic.
The CDC has sent teams to meat processing plants in Virginia, Maryland, and Delaware which have experienced a spike of COVID-19 cases recently.
​The teams are working with local health officials to assess the plants and ensure they are operating with the CDC's recently released guidance for these factories.
FEDERAL TAX DEADLINE EXTENDED TO JULY 15: 
The deadlines to FILE and PAY federal income taxes are extended to July 15, 2020.
(The deadlines to PAY state income taxes is extended to June 1, 2020. The deadline to FILE state income taxes is the same as it always was:
November 1, 2020. See State Tax Payment Deadline Extended below for more on state taxes.)
For more details about the federal response to the COVID-19 pandemic, including any of the federal stimulus legislation, I encourage you to check out this government page detailing the federal response or contact your federal elected officials.
US Senator Mark Warner
Anh Phan from Senator Warner's staff has asked that anyone with questions or concerns about the stimulus bill or federal efforts to please contact her directly. She is available from 9 am to 5 pm.  Her phone number is 703-442-0670.
Where to find the most up-to-date data on COVID-19 in Virginia
For more information about the spread of COVID-19 in Virginia, please visit the Virgina Department of Health coronavirus page. 
The Virginia Hospital and Healthcare Center also updates daily their Virginia Hospital COVID-19 Dashboard, which includes information about our various hospitals' capacity to treat patients. 
Policies to Know in Virginia
Governor Ralph Northam has taken many actions to combat COVID-19's spread.
To stay up-to-date on the Northam administration's efforts, I encourage you to frequently visit here.
The Governor's Executive Orders
The Governor has issued numerous Executive Orders in response to the pandemic. You can see all of his Executive Orders here.
Executive Order 51 was the first one, and it declared the state of emergency in Virginia due to COVID-19. This EO gave the Governor and the state government authority to preemptively address the pandemic.
Executive Order 55, mandating all Virginians to stay at home, will remain in place until June 10, 2020, unless amended or rescinded by a further executive order. 
EO 55 allows people to leave their homes only when essential, including for:
medical needs, such as picking up a prescription

groceries

(​Don't go to the store for one thing. Wait until you have a list.) 

caring for family and household members

banking

work, or

exercise.
The order also limits access to the state's beaches. Swimming and sunbathing there are prohibited. Beaches can be used only for fishing and exercising. Private campgrounds for short-term stays have also been shut down. 
While people are still allowed to engage in outdoor activities, the state's ban on gatherings larger than 10 people remains in effect. 
Executive Order 52 increased hospital bed capacity throughout Virginia in response to threat COVID-19 presented. This allowed our hospitals to be ready for the amount of patients that would come in from COVID-19. This played a role into why our hospitals currently still have enough capacity to treat both COVID-19 and other patients.
Executive Order 53 declared the closure of all non-essential businesses that couldn't maintain proper social distancing and gave guidance to the businesses that were essential (like grocery stores and pharmacies) on how they can operate safely during this time. The Governor announced on April May 4 that he is extending the order to last through May 14, and it will expire on May 15, barring any unforeseen changes. 
Executive Order 54 gave power to the Commissioner of the Virginia Employment Commission to request Title XII funding for our unemployed workers. This allowed our unemployment insurance program to boost its funding so it could cover a wider net of workers who have been affected by the pandemic.
Executive Order 57 eased regulations on medical licenses so out of state doctors, residents, fourth year medical students, and other qualified individuals could treat Virginian patients without having to jump through many regulatory hurdles during this pandemic.  
Executive Order 58 gave the Department of Medical Assistance Services flexibility to make critical services more accessible to people who need them as a result of the pandemic. 
In addition, the order ensures Medicaid members can obtain replacements for prosthetics, orthotics, and other durable medical equipment and supplies that are lost or damaged, without requiring in-person verifications or paperwork.
EO 58 streamlines the process for admitting individuals to a nursing facility by suspending preadmission screening requirements.
Officials say this will allows personal care, respite, and companion providers to work for up to 60 days, rather than the current 30 days, while background checks are conducted. The supervision and training requirements still apply.
The order will waive the 30-day public notice and comment period requirements for DMAS. This is so the agency can issue Medicaid memos to healthcare providers to ensure they receive immediate information on flexibilities in access to care.
Executive Order 56 postponed the June 9th primary elections to June 23rd. Executive Order 59 postponed the May 5th general and special elections to May 19th. [More information on the elections in the Voting section below.]
Executive Order 63 requires face coverings to be worn when inside (details below). You can check out the Governor's Frequently Asked Questions page for answers to your questions about the face covering requirement.  
Under the order, face coverings must be worn in the following locations:
Inside essential and non-essential brick and mortar retails establishments

Inside personal care and personal grooming establishments

Inside places where people congregate, including places of worship, waiting rooms, and libraries

Inside food and beverage establishments, except when eating or drinking

When utilizing public transportation, as well as when in any waiting or congregating areas associated with boarding public transportation

When accessing state or local government services

All employment settings where physical distancing cannot be maintained for more than 10 minutes
There are a few exceptions to the requirements:
People who are eating or drinking at a restaurant.

People who are exercising.

People who have a health condition that prohibits a face covering.

Those who are under the age of 10, although Northam strongly recommended children over 3 years old to wear one, if possible.
Forward Virginia: The Path to Relaxing Public Health Restrictions
Click here for details on the Forward Virginia plan.  
We're in Phase Three. 
Phase 3 guidelines can be found in English here and in Spanish here. Governor Northam's presentation outlining Phase 3 can be found here. You can watch his entire briefing by clicking here. 
Key changes from Phase Two:
Non-essential businesses, restaurants, and beverage services may fully reopen.

Entertainment venues may open at 50% capacity.

All open facilities must continue to maintain physical distancing practices and enhanced cleaning and disinfection practices.

Gatherings of up to 250 people will be allowed. (This concerns me the most.)

Teleworking is still strongly encouraged.

Face masks are still required in indoor public spaces.
How long Phase Three lasts will be based off of the best evidence and data available about the spread of COVID-19 in Virginia. 
Student Loans Forbearance
The federal CARES Act allowed many individuals to suspend payments on student loans during this pandemic. However this only applied to people with certain US government owned loans. As of April 29, ​Virginia is joining a number of other states in an initiative to help over 200,000 Virginians who have student loans. Lenders will provide a minimum of 90 days forbearance on loans, waive late payment fees and commit to other actions.
Borrowers can visit the U.S. Department of Education's Office of Federal Student Aid or call Federal Student Aid Information Center at 1-800-433-3243 or 1-800-730-8913 (TDD) to determine the types of federal loans they have and who their servicers are. Borrowers with private student loans can check their monthly billing statements for contact information. Borrowers can also file a complaint with the Consumer Financial Protection Bureau here.
Borrowers experiencing trouble with their student loan servicer or looking to better understand the implications of these relief options are encouraged to contact Virginia's Student Loan Advocate at studentloan@schev.edu or (804) 786-2832.
For additional information about relief options for federal loan borrowers, visit schev.edu/studentloan.
Unemployment Benefits
If you have applied for unemployment and are experiencing difficulty receiving your benefits, or need constituent services to get a question answered by the Virginia Employment Commission, please fill out my Unemployment Insurance Constituent Service Form and we will try to get you an answer as quickly as possible. 
If you need additional assistance to help you navigate the unemployment claims process, please direct inquiries to workforce@governor.virginia.gov.
Click here to learn more about unemployment benefits and how to apply.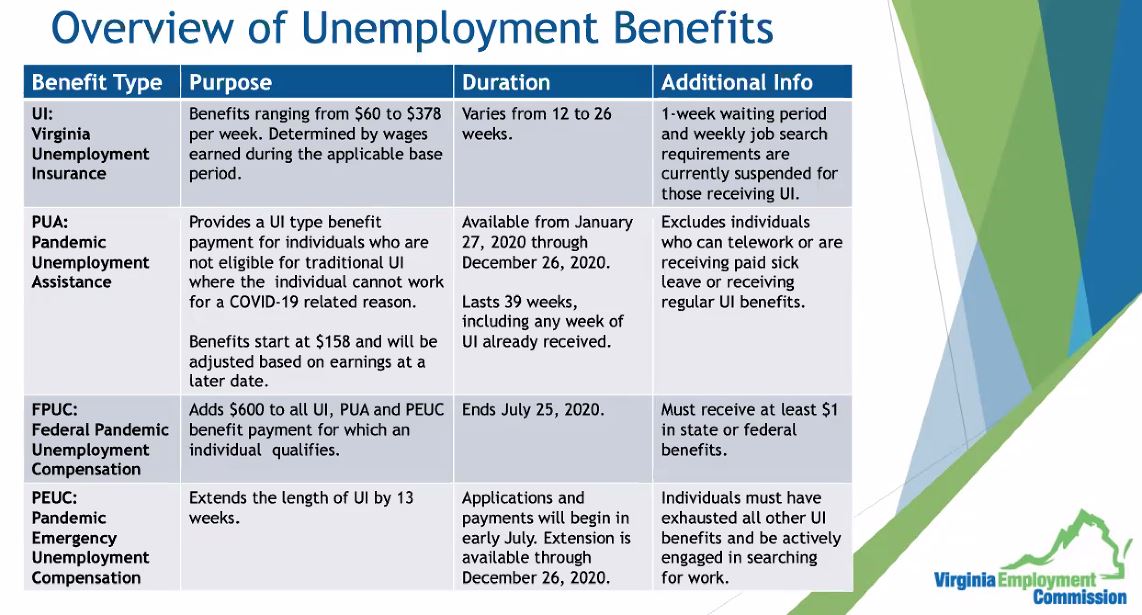 Too many Virginians are struggling to access unemployment insurance (UI). Some folks have had their applications accepted, but they have yet to receive any benefits. Some were denied and they can't figure out why. Many know they're eligible for Federal Pandemic Emergency Unemployment Compensation (PEUC) but can't apply until July.
No doubt the Virginia Employment Commission (VEC) is overwhelmed right now. They are facing unprecedented demand. But people need the benefits they've earned. That's why I joined 42 of my General Assembly colleagues in urging the VEC to modernize and streamline their unemployment assistance processes, including the need for a better online portal. You can read the letter to VEC Commissioner Ellen Hess by clicking here.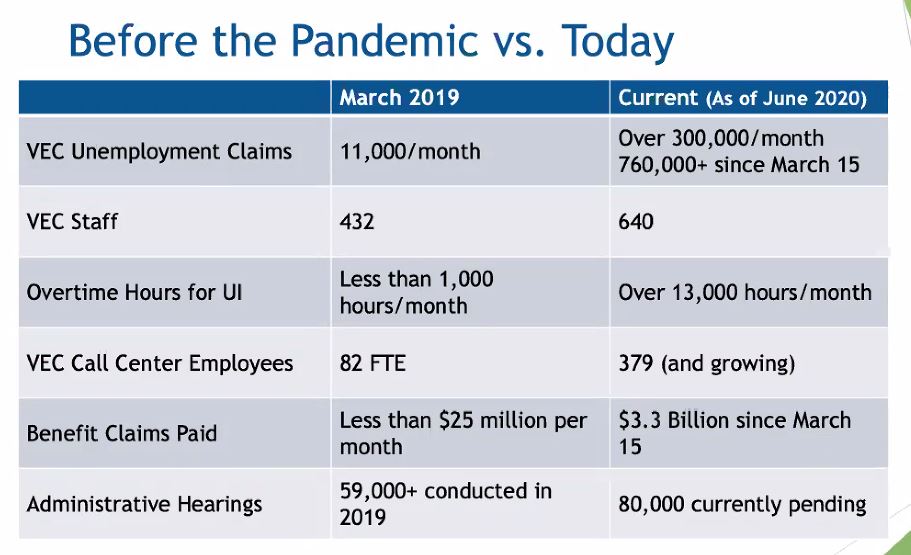 VEC has hired hundreds of new employees and opened up three new large call centers. 90% of the claims, totaling $3.8 billion have been paid in 14 days. But if you're one of the 10% who has been held up because your benefits have been exhausted or because the VEC is investigating your particular circumstances, it's extremely frustrating.
With the high volume of claims, VEC expects to take up to seven days to get back to you. When they do, they will give you a status update directly via a phone call. In the meantime, they encourage you to continue to file your weekly certification. If you have an issue on your claim that must be reviewed by a VEC hearing officer, they anticipate your wait time could exceed 4 weeks(!).The VEC will make contact with you through a telephone call or questionnaire to gather facts regarding your issue or separation.
Because the new federal PEUC program has no antecedent in Virginia and there was little federal guidance, the VEC had to build the entire program from scratch, from information technology to hiring and training, and they expect implementation to begin in July.
I know this is extremely frustrating. The only silver lining is that you will not lose any benefits from the delay. Benefits will apply retroactively. But I'm well aware that many of you have bills to pay right now, which is one reason I've been pressing so hard for rent and mortgage relief.
I want you to know that my office is here for you. We will do everything we can to help. If you are experiencing any problems availing yourself of any UI programs for which you think you are eligible, please help my office help you by completing this form. 
I think you may also find these informational sheets from the VEC helpful to navigating this confusing and frustrating new process:
Virginia Career Works Referral Portal
The Virginia Career Works Referral Portal is a statewide platform designed to streamline intake processes across state agencies and connect individuals with training, certification, education, and employment services to help them find a job or advance a career path. The new Virginia Career Works Dashboard is an innovative data visualization tool that makes information about Virginia's labor market and workforce system more accessible to workers, businesses, and policymakers.
Drivers' Licenses
The Governor is extending the validity of driver's licenses, learner's permits & identification cards originally expiring in Aug, Sept, and Oct 2020 is extended for 60 days, giving Virginians more time to renew. Credentials that expire in Nov have been extended to Nov 30.
March 15 and April 30: Any driver whose credential expired between those dates gets an extra 90 days added to the prior 90 days, effectively 180 days, beyond the expiration date to renew.
For example, if your license expired on March 17, you initially got until June 15 to renew, but not have until September 13.
May 1 and July 31: Any driver with credentials expiring between these dates gets up to 90 more days beyond the expiration date, for a total of up to 180 days, with October 31 as the latest date.
Housing
The VA Supreme Court has granted Governor Northam's request for a statewide eviction moratorium through September 7th. The General Assembly is considering numerous pieces of legislation and budget language to prohibit evictions through April of 2021, and I support these efforts.
Governor Northam has launched the Virginia Rent and Mortgage Relief Program (RMRP), which will provide $50 million in federal Coronavirus Aid, Relief, and Economic Security (CARES) Act funding for households facing eviction or foreclosure due to COVID-19. RMRP will provide short-term financial assistance on behalf of households in the form of rent and mortgage payments.
See if you are eligible for Virginia's Rent and Mortgage Relief Program here. 
Governor Northam's administration, in collaboration with the Virginia Housing Development Authority, has created StayHomeVirginia.com, a website for housing-centered information about programs, services and resources to help those who have experienced job or income loss and other impacts due to COVID-19. This includes guidance on how to work with landlords, financial institutions and others to sustainably utilize temporary eviction and foreclosure protections during this crisis. Ultimately, StayHomeVirginia.com is a tool to help you make the best, most-informed choices so they can stay healthy, stay financially secure, and stay home.
If you need financial assistance to pay your rent or utilities, you can also reach out to your local government:
Alexandria City residents, please contact the Department of Community and Human Services at 703-746-5700.
Arlington County residents, please call 703-228-1300 for emergency rent and utility assistance
Fairfax County residents, please call Fairfax County's Coordinated Services Planning at 703-222-0880.
Utilities Shut-offs Suspended
On June 12, the State Corporation Comission (SCC) extended the mandatory moratorium on the disconnection of utility services due to nonpayment of bills until August 31 in order "to allow time for the General Assembly to meet in special session to address the COVID-19 crisis in a more comprehensive manner." The SCC order (attached) also provides a number of other consumer protection measures to provide relief for struggling utility customers.
Dominion Energy, Washington Gas, Alexandria Renew, and the Virginia-American Water Company have all suspended service disconnections related to non-payment during this time. 
Internet/Cable
For those working and learning from home, several internet and phone providers are offering free public internet hotspots and waiving caps on data plans:
Comcast announced on June 19 that the company will extend free access to its 1.5 million public Xfinity WiFi hotspots to anyone who needs them, including non-customers, through the end of 2020.  WiFi announcement can be found here. Sign-up is available online.
Cox Communications has implemented temporary changes to make the low-cost Connect2Compete broadband program more accessible and more efficient. The Cox Connect2Compete program is available to families who:
Have at least one child that is a K-12 student at home

Participate in one of these government subsidies programs: The National School Lunch Program, SNAP, TANF, Head Start, WIC, LIHEAP, or Public Housing 
Families can learn more about Connect2Compete at www.cox.com/c2c.
AT&T is making all of their public WiFi hotspots open for all and Unlimited AT&T Home Internet available to all customers. Read more here.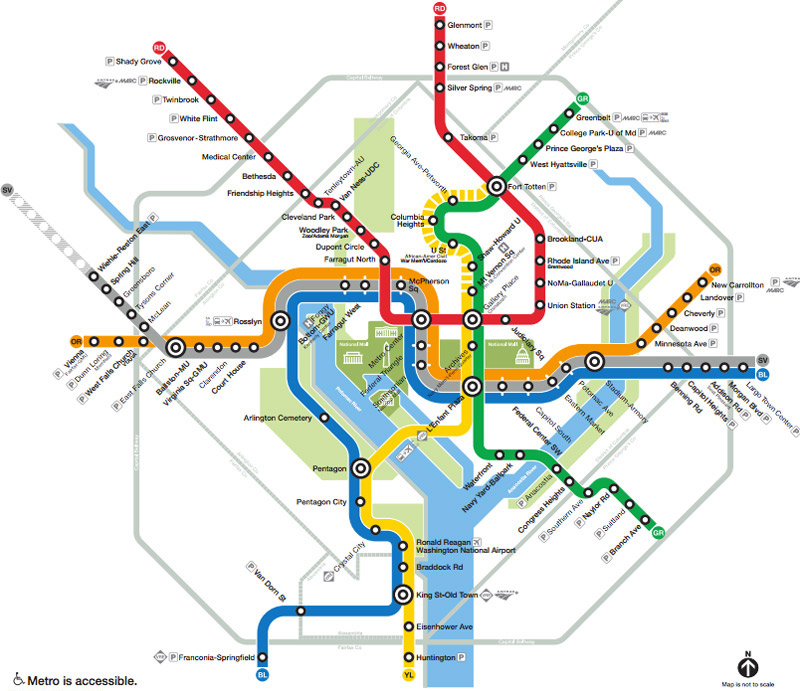 Metro
Sign up for MetroAlerts email and text messages here.
Since Metro began urging the public to limit use of the system to "essential travel only" on March 13, rail ridership has declined substantially with each successive commuting day. 
Metro's Pandemic Response remains at Phase 3 – the highest response level – and will remain there until the COVID-19 public health emergency subsides. Metro also has stated it may make emergency service reductions at any time if necessary to protect employees and riders.
IF YOU FEEL ILL, DO NOT USE PUBLIC TRANSIT. Instead, call your healthcare provider and tell them about your travel needs. Follow their guidance.
 

Voting
This year, the General Assembly passed into law no-excuse absentee voting. Apply for an absentee ballot now by clicking here.

Virginia's Department of Social Services, in collaboration with the Joint Information Center, has established a website to help individuals and businesses find resources to help cope with the impacts from COVID-19: 
For individuals, this website can help answer questions relating to:
Food assistance
Child care
Joblessness
Health insurance
Bill payment
Stress management
Personal health and safety
For businesses, this website can help answer questions relating to:
Small business loans
Tax payments
Employee obligations
Sanitation and cleaning recommendations
Elder care facilities
Child care facilities
The Virginia Department of Emergency Management has established a portal collecting a wide variety of COVID-related material. It encompasses waivers, memoranda and guidance, available disaster grants and loan programs, and instructions for private sector partners who want to aid the Commonwealth in our COVID response.
Health Resources
Virginia Department of Social Services
Virginia Department of Health (or call 877-ASK-VDH3)
Medicaid/FAMIS (Español)
INOVA's COVID-19 Frequently Asked Questions page 
Uninsured residents of the City of Alexandria or Fairfax County contact the Neighborhood Health Clinic at 703-535-5568; uninsured residents of Arlington County should call the Arlington Free Clinic at 703-979-1400. 
Here you can find a list of all COVID-19 Testing Sites in Virginia. You can search by radius or by geographic region.
If you think you have symptoms of COVID-19, contact your doctor or health care provider.
Local health departments can assist you in identifying a free healthcare clinic or a federally qualified health center for evaluation.
City of Alexandria Health Department 
Arlington County Department of Health
Fairfax County Health Department
Information for Medicaid Recipients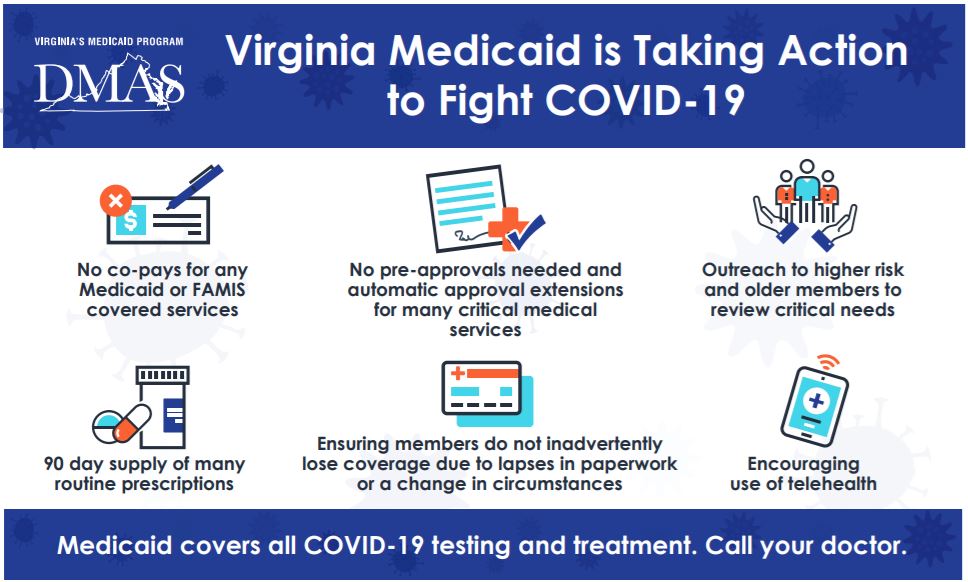 COVIDCheck Governor Ralph Northam announced yesterday that Virginians can now use COVIDCheck, a new online risk-assessment tool to check their symptoms and connect with the appropriate health care resource, including COVID-19 testing.
COVIDCheck is a free, web-based, artificial intelligence-powered telehealth tool that can help individuals displaying symptoms associated with COVID-19 self-assess their risk and determine the best next steps, such as self-isolation, seeing a doctor, or seeking emergency care. This resource assists in identifying users who are at higher risk of COVID-19 and can help individuals find a nearby testing site. It is not to be used in place of emergency medical care. 
Mental Health Resources
The Substance Abuse and Mental Health Administration's (SAMHSA) Disaster Distress Helpline – 1-800-985-5990 (or text TalkWithUs to 66746) – provides 24/7 crisis counseling and support to anyone who is seeking help in coping with the mental or emotional effects caused by developments related to the coronavirus pandemic.  Learn more about the Disaster Distress Helpline here.


If you are in crisis, text NEEDHELP to 85511, call 1-800-273-TALK, or dial 911; TTY dial 711

CrisisLink Regional Hotline: 703-527-4077 (CrisisLink is a hotline for individuals in crisis or family/friends seeking guidance for how to help a loved one)

Dominion Hospital Assessment and Referral Line: 703-536-2000

Inova Emergency Services: 703-289-7560

Mobile Crisis Unit: 1-844-627-4747

National Suicide Prevention Lifeline: 1-800-273-TALK or 1-800-SUICIDE

Plan D Nova https://www.plandnova.org/ (a website for Northern Virginia teens who suffer from depression)
 
Other Resources (Food, Child Care, Domestic or Sexual Violence)
Call 2-1-1 at any time to be connected to resources near you. If you're not finding something below, you can also go to Covid19.Virginia.gov.
Food
Food for Children: text  'FOOD' or 'COMIDA' to 877-877
You can also find local food banks at the Northen Virginia Regional Commission's website.
More information - including about school district meal programs - in the Local Government section of this page. 
Child Care Hotline
For parents needing to find a child care provider, they can call (866) KIDS-TLC or (866) 543 - 7852.
CDC guidance on caring for children
Domestic and Sexual Violence Resources
If you or someone you know is experiencing abuse or assault, please know that there are always resources available to help. Please call 911 if you're in a life-threatening situation.
Alexandria's 24-hour Domestic Violence Hotline: 703-746-4911

Alexandria's 24-hour Sexual Assault Hotline: 703-684-7273 

Arlington's 24-hour Domestic & Sexual Violence Hotline: 703-237-0881

Fairfax County's 24-hour Domestic & Sexual Violence Hotline: 703-360-7273.

Virginia Family Violence and Sexual Assault hotline 800-838-8238, text 804-793-9999, or chat online at vadata.org/chat
The 24-hour National Domestic Violence Hotline: 1-800-799-7233 / 1-800-787-3224 (TTY), text LOVEIS to 22522, or visit www.thehotline.org to chat online.
FOR PET OWNERS: The CDC's guidance for pet owners
News from Attorney General Mark Herring
Protections from Price Gouging
With a declared State Emergency declaration in effect, price gouging laws are in force right now across the Commonwealth.
Report suspected violations to the Virginia Attorney General's Office.
As of March 30, Attorney General Herring's Consumer Protection Section has sent 42 letters to businesses in response to complaints made by Virginians. The letters explain that the Office of the Attorney General has authority to investigate possible violations of Virginia's Post-Disaster Anti-Price Gouging Act and to bring enforcement actions to enjoin violations, seek restitution for affected consumers, and recover civil penalties, attorney's fees, and expenses. The letters seek certain documentation from the businesses regarding their pricing practices before and after Governor Ralph Northam's declaration of a state of emergency on March 12, 2020. Importantly, the letters warn the businesses that the failure to cease and desist from engaging in any unlawful price gouging may be considered evidence of a willful violation for purposes of an award of civil penalties under the Virginia Consumer Protection Act.
Consumers can contact Attorney General Herring's Consumer Protection Section for information or to file a complaint:
Beware of Scams!
Additionally, Attorney General Herring has warned Virginians to be wary of scams related to the coronavirus. Below are some tips and ways to protect yourself from coronavirus scams:
Be wary of emails that claim to be from the Centers for Disease Control and Prevention (CDC) or experts saying that they have information about the coronavirus. For the most updated information, you can visit the CDC and the World Health Organization websites.

Do not click on any links from unknown sources. This could lead to downloading a computer virus on your computer or phone.

Ignore any offers, online or otherwise, for a coronavirus vaccine. If you see any advertisements for prevention, treatment or cures, ask yourself:  if there had been a cure for the disease would you be hearing about that through an advertisement or sales pitch?

Thoroughly research any organizations or charities purporting to be raising funds for victims of the coronavirus.

Look out for "investment opportunities" surrounding the coronavirus. According to the U.S. Securities and Exchange Commission, there are many fraudulent online promotions claiming the products or services of certain publicly-traded companies can prevent, detect, or cure the disease in order to artificially inflate these companies' stock prices.
 
Local Government
City of Alexandria: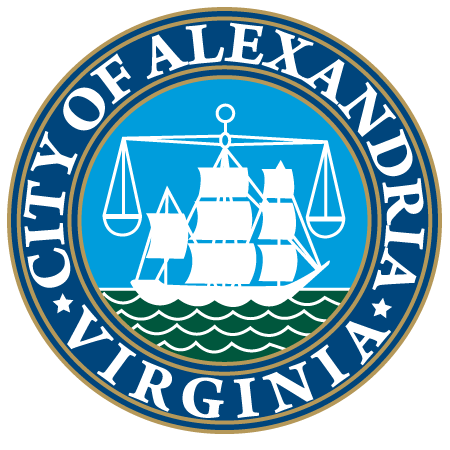 City of Alexandria Health Department 
For questions about COVID-19, call the Alexandria COVID-19 Information Line at 703-746-4988, weekdays from 9am to 6pm.
To get alerts, text ALEXCOVID19 to 888777.
Subcribe to Alexandria's E-Newsletter
Alexandria City Public Schools (ACPS)
Sign up for the newsletter by clicking here. ACPS set up "ACPS-At-Home" to provide details to students and families during this extended closure. ACPS Superintendent Dr. Gregory C. Hutchings, Jr. is doing Q & A's for parents every Monday-Friday at 3pm.
ACPS Continuity of Learning Plan
Alexandria Public Schools Food Resources ​
ACPS has arranged food for ANY child 2-18 and ANY family who needs it.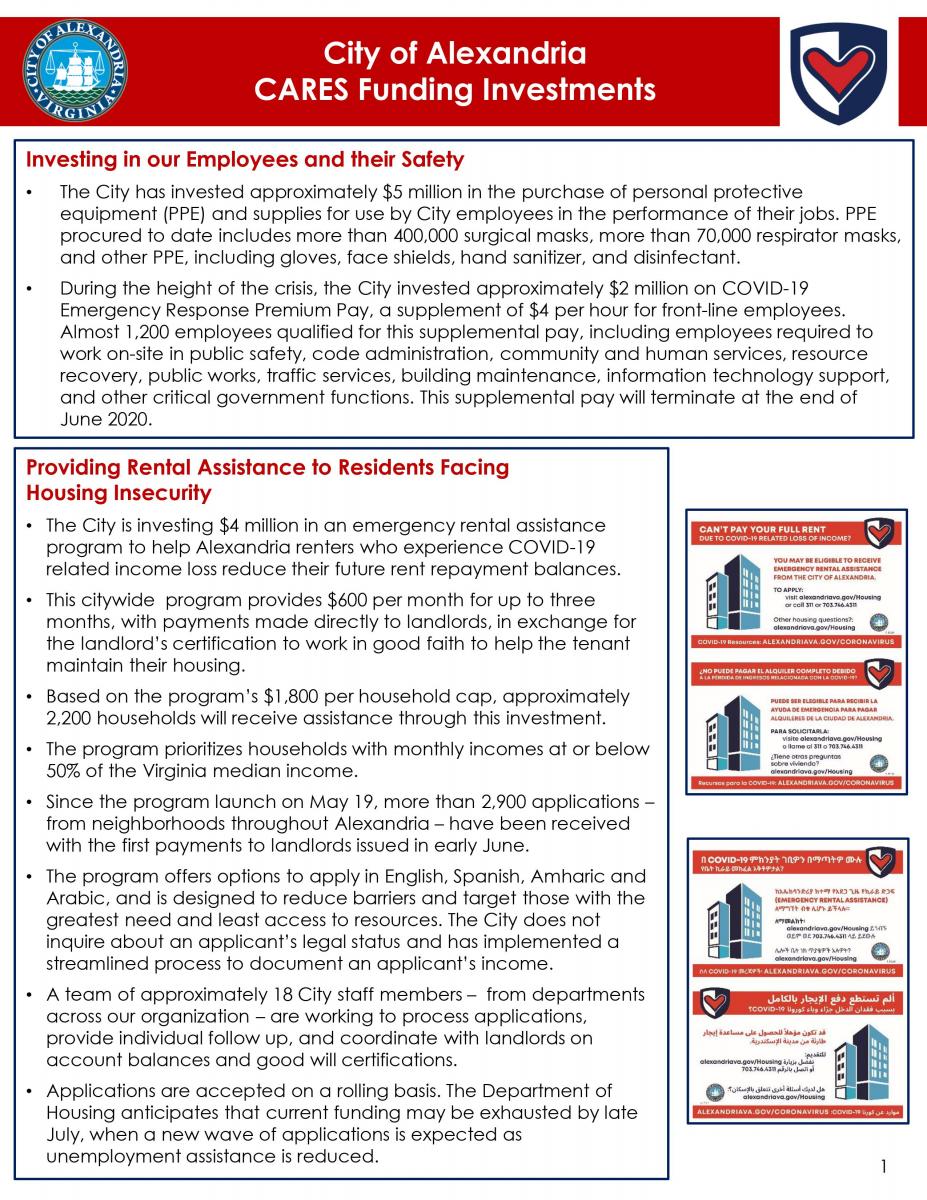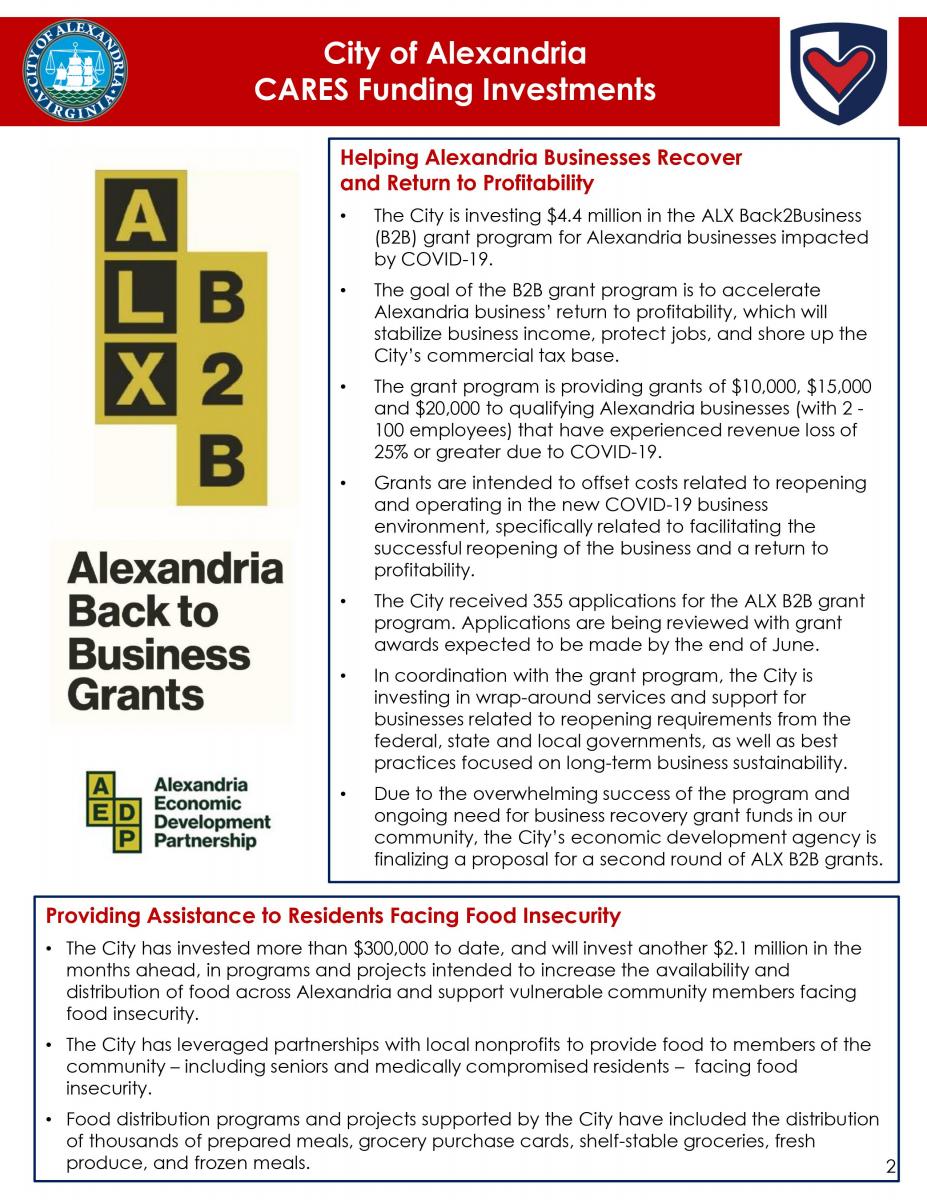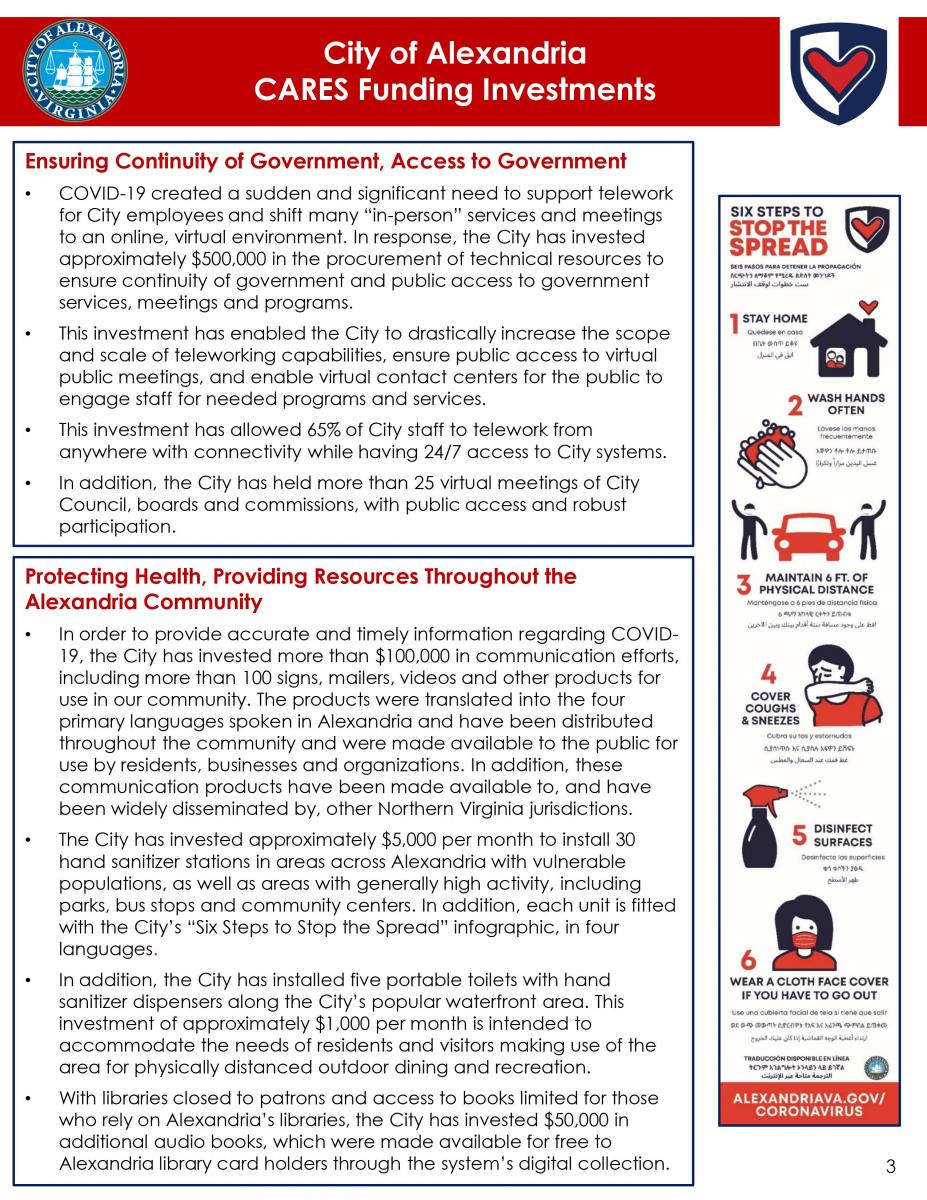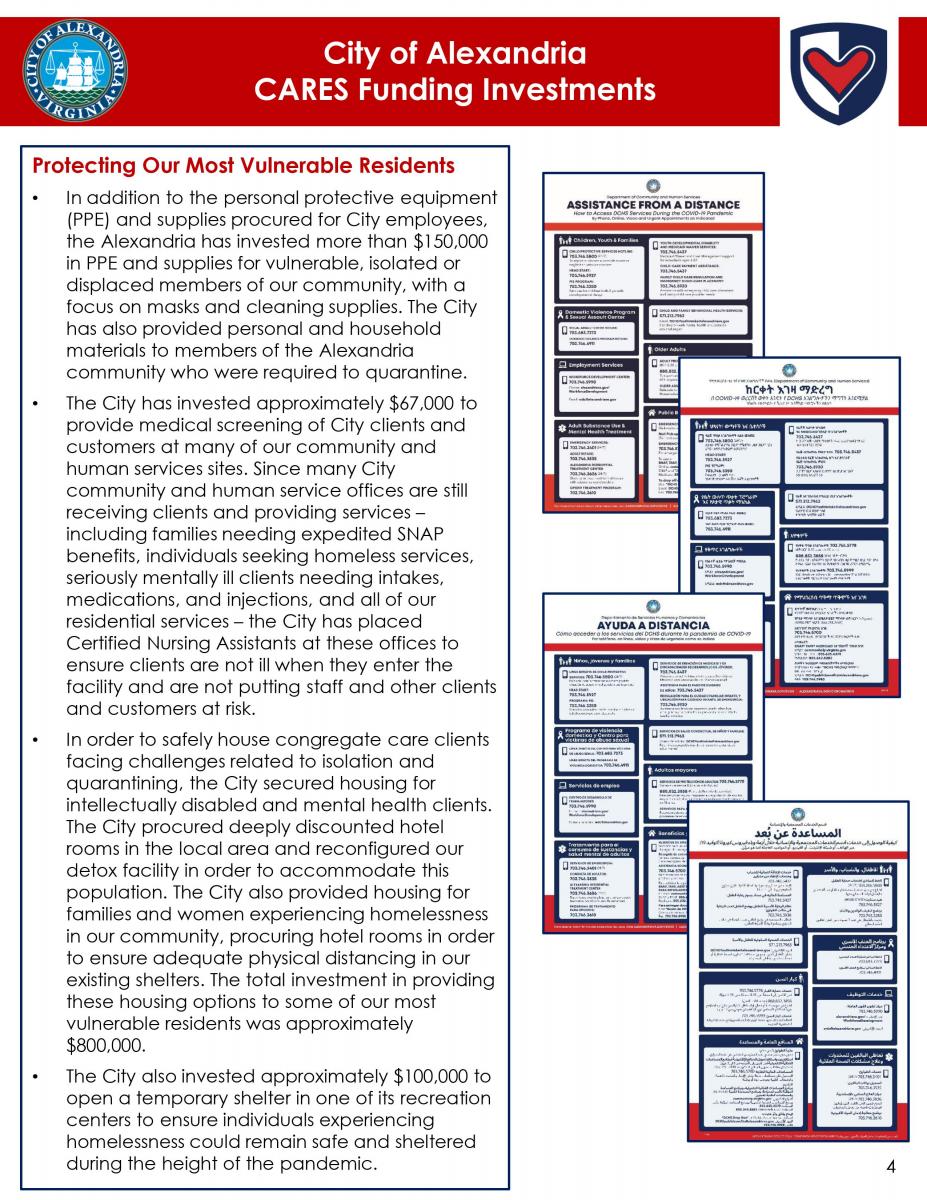 Arlington County: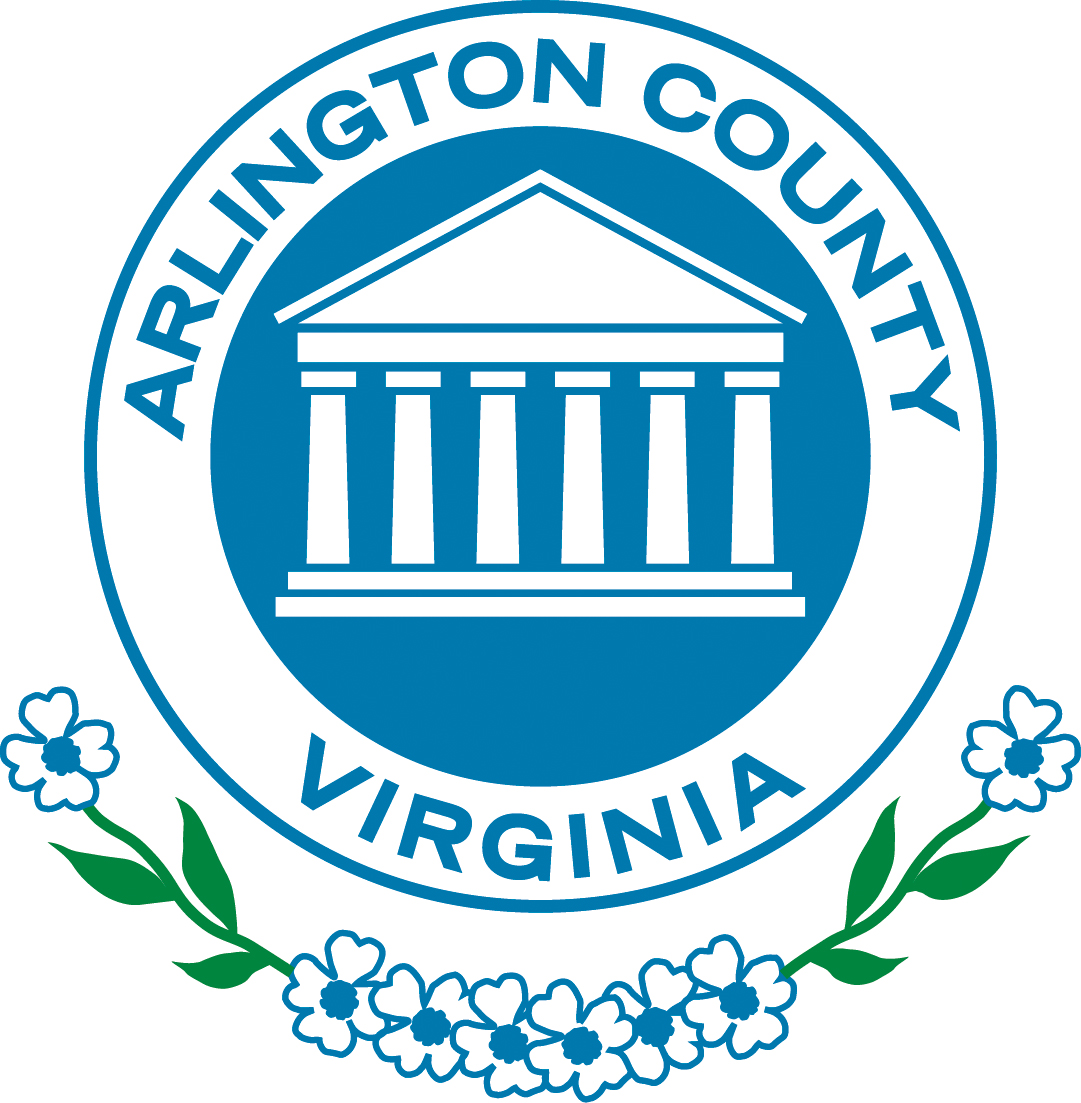 Arlington County Department of Health
For questions about COVID-19, call the Arlington County COVID-19 Information Line at 703-228-7999.
Subscribe to Arlington's E-Newsletter
Arlington County Public Schools
Arlington County Public Schools Food Resources

Fairfax County: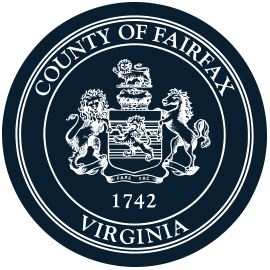 Fairfax County Health Department
For questions about COVID-19, call the Fairfax County COVID-19 Information Line at 703-267-3511, weekdays from 9am to 7pm, and Saturdays and Sundays from 9:30am to 5pm. 
Sign up for text message alerts: text FFXCOVID to 888777
Email questions to ffxcovid@fairfaxcounty.gov
Fairfax County's COVID-19 Update Page
Fairfax County Public Schools Food Resources
How Can You Help?
As many individuals, families, workers and businesses are affected during this difficult time, there are a number of ways we can support our neighbors in the community.
First and foremost, please check in on your family members, friends and neighbors at home who are older or may be at higher risk and therefore advised to avoid crowds. If you are able and healthy you may want to:
Offer to pick up medications, groceries, pet food, and other necessities to ensure one to two weeks of food and other essentials

Check in with neighbors to see how they are doing and ask if they need anything

If someone becomes ill, encourage them to contact their medical provider
The Washington Post has a good list of organizations doing important work in this article linked here.
Here are some other ideas:
Join the Virginia Medical Reserve Corps
The Virginia Medical Reserve Corps (MRC) is seeking individuals to volunteer with the corps. More information on the MRC can be found here.
Donate Blood
Consider donating blood if you are healthy and able. Currently, there is a severe blood shortage nationally. Appointments to give blood with INOVA can be made at INOVAblood.org. Appointments to give blood with the American Red Cross can be made by visiting RedCrossBlood.org.
Many local organizations are looking for donations:
HealthWorks for Northern Virginia is looking for donations of surgical or N95 masks (any size), face shields/goggles, gowns, disposable gloves, hand sanitizer, and sanitizing wipes. Financial contributions can be made here. In-kind donations can be arranged by contacting Lisa Knapp at (703) 840-4688, lknapp@hwnova.org.
These local organizations are also doing great work:
Any donation of any size is welcome. My campaign has donated $250.
Thank you for reading.
Please stay safe, healthy, and strong.
But if you – or a family member, friend, or neighbor – should become ill, please do not hesitate to reach out and seek help.
If you're in need, call for help.
Give help to those in need.
Keep social distance to be sure.
But never take the risk of not reaching out.
We are all in this together.
If we are careful and kind, we can save each other's lives.
I am here for you.
Sincerely,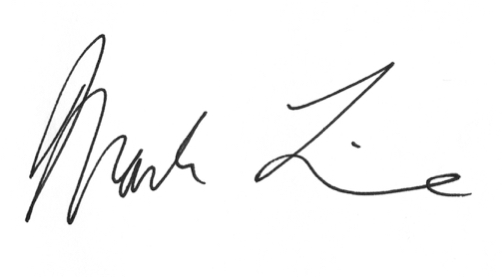 Mark